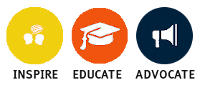 For access to content and features on the Arts For Health Sarasota – Manatee Member web site, please enter the requested information below. You must take responsible and appropriate steps to safeguard your identification to help protect your privacy against unauthorized users.
Online Registration Guide
After submitting the form it redirect to you to your Directory Dashboard,
select your membership directory type: 
Affiliate Directory, Organization Plus Directory or Practitioner (Professional) Directory,
 continue to the next step, fill out the membership form and submit. You then be redirected to PayPal for payment and completion of your membership. Thank you.
If you need to pay for membership dues using a check, please complete the online form; select the pay by check option; and contact info@artsforhealthsarasotamanatee.org for payment information.
Renewing Member Registration
For a returning member, registering as a new member is discouraged as that would result in a new membership record and cause the deletion of your previous record. Click here to renew your previous membership.
Did you find this resource useful?
we are only able to continue to provide the information and resources found on this site if we continue to receive charitable donations and grants. If you found this resource useful, then please consider donating.