Arts For Health Sarasota – Manatee is a  MEMBERSHIP ORGANIZATION for everyone with an interest in arts and health. Members can network with each other and receive regular e-bulletins with the latest news, events, and opportunities as well as be included in an on-line Directory*.
Arts in Healthcare Professionals
Arts Therapists
Artists and Arts Organizations
Architects
Health Professionals including those working in General Practice
Health and Social Care Organizations
Service User Organizations
People working in Public Health
There are many reasons to join AFHS-M. When you become a member, you become a part of the dynamic professional, organizations, and affiliates that are transforming our world, by helping to shape the future of arts in health and well-being. AFHS-M provides the tools and resources to help get you there, by advancing your career and enriching your knowledge with life-long learning resources.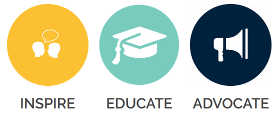 Anyone with an interest in Arts and Health...
People working in Local Authorities (including Arts Development, Children's and Young People's services, Health and Social Services)
People working in the Voluntary / Community Sector involved in health and social care
People working in the medical humanities
People working in education
People working in strategic regional organizations
Members of the General Public
Did you find this resource useful?
we are only able to continue to provide the information and resources found on this site if we continue to receive charitable donations and grants. If you found this resource useful, then please consider contributing.