Deirdre McKay-Wellness Advocate
Artist, Author, Mindset Mentor and Arts for Health Practitioner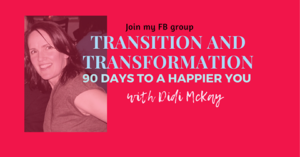 There are hardship and death here, but for those looking for hope and strength, they will find it all around. To stay calm and strong, keep up with your practices – whether yoga or arts. My tip for others, and what I practice myself before starting a writing or art project or job is to clear and prep my physical space for the creation process.
Metaphorically, this orderliness translates to our inner worlds. We can form a fresh perspective now, rendering this time as an opportunity for house cleaning – our body, mind, and spirit – our temple for expansion can always use freshening up!
Get support – tap into communities. My free, online group for creative women is one place to go, and there are tons of other spaces. – https://www.facebook.com/Didi-McKay-100247808074278/
I've been cleaning out my energy drains – unfinished business, bills, projects that nag me from the back of my mind. Symbolic dusting can take the form of ridding ourselves of naysayer voices and creating strong affirmations, said on a daily basis. Let's vacuum away baggage that weighs on us and asks for energy to manage it – some things just need to GO! For example – material items like old clothes and house items that have stale memories attached – they waste your energy just managing and pondering over them! Purge. Renew. Let's ready ourselves for the unknown to come. Strengthen our immune system.
Out with the old and in with the new! We have time for this now, yes? I've been listening to inspiring speakers on YouTube. Find those you connect with and tap in. I'm offering online meditation and yoga classes on my Facebook page: https://www.facebook.com/yogabeachbliss/
I like to think of this isolation for what it offers us – the environment is cleaning up with fewer cars and jet fumes. As an advocate for arts and movement for maintaining and bringing in wellness, my yoga, and art keeps me strong for the challenges of life. It's my mind and body therapy.
With love -Didi McKay