15th Annual Florida Creativity Conference
Grow Your Creativity in Sarasota
March 23-25, 2018
SARASOTA, FL. (February 15, 2018) – This year the 15th Annual Florida Creativity Conference will showcase 46 presenters from 9 states, as well as dynamic speakers from Colombia (South America) and The Netherlands. Personally and professionally, the importance of growing human creativity at this time in the 21st century cannot be overestimated. Innovation is also essential for business leaders, entrepreneurs, and educators. This hands-on conference offers participants the opportunity to learn from experts in the areas of deliberate, expressive, and spontaneous creativity, and leave with innovative strategies for actualizing ideas and developing both imagination and creativity.
Innovation catalysts Lee Kitchen, a 30-year Disney veteran, and Josh Mahaney, a member of Orlando Magic's Innovation Lab team, will deliver a keynote designed to shake up old concepts of creativity with their interactive program: "CPS: Creating Purposeful Spontaneity."
Since 2013, this conference has been presented in partnership with the University of South Florida Sarasota-Manatee and Florida Studio Theatre. It is made possible by volunteers and supporters of the Florida Creativity Alliance, Inc., a 501(c)3 organization dedicated to developing creativity in ways that make a positive difference in people's lives, communities, and the world. Sponsorship donations allow us to expand the conference, offer discounts to educators, and offset the costs of high school and college students with a passion for creativity and innovation who want to attend.
Venues/Dates
Friday-Saturday, March 23-24, 2018


University of South Florida, Sarasota-Manatee Campus
8350 North Tamiami Trail, Sarasota, FL 34236
Sunday, March 25, 2018
Florida Studio Theatre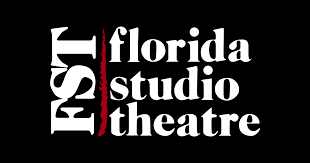 1241 N. Palm Ave, Sarasota, FL 34236
Attendees can choose to attend all three days, any two days, or one day.
FOR IMMEDIATE RELEASE CONTACT: Marta Ockuly (440) 724-4427
Website: www.flcreativity.com Facebook: flcreativity Email: info@flcreativity.com