How Art Therapy, Music Therapy, and Dance Therapy Help People with Cancer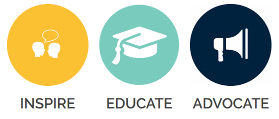 By Meredith Begley, Thursday, April 5, 2018
Summary
The path to feeling better goes far beyond conventional medicine. Creative arts therapists at Memorial Sloan Kettering help people with cancer craft meaning out of their experiences.
Art has a proven, powerful effect on the healing process. At Memorial Sloan Kettering, patients, family members, and friends can incorporate visual arts, music, and dance into a care plan with the help of skilled therapists. Meet three professionals who use the power of art to aid in restoration and recovery.
References
Memorial Sloan Kettering Cancer Center — the world's oldest and largest private cancer center — has devoted more than 130 years to exceptional patient care, innovative research, and outstanding educational programs. Today, we are one of 47 National Cancer Institute-designated Comprehensive Cancer Centers, with state-of-the-art science flourishing side by side with clinical studies and treatment.